Before the Chinese New Year holiday, we had this dinner in the office. While using our own products to try to make delicious food, we tested our products by the way. In fact, we were all very satisfied with this dinner. We prepared stews, rice cakes fried squid, bobo chicken, roast duck and some snacks. At the bottom, a secret recipe for fruit wine is prepared for everyone, I hope you like it.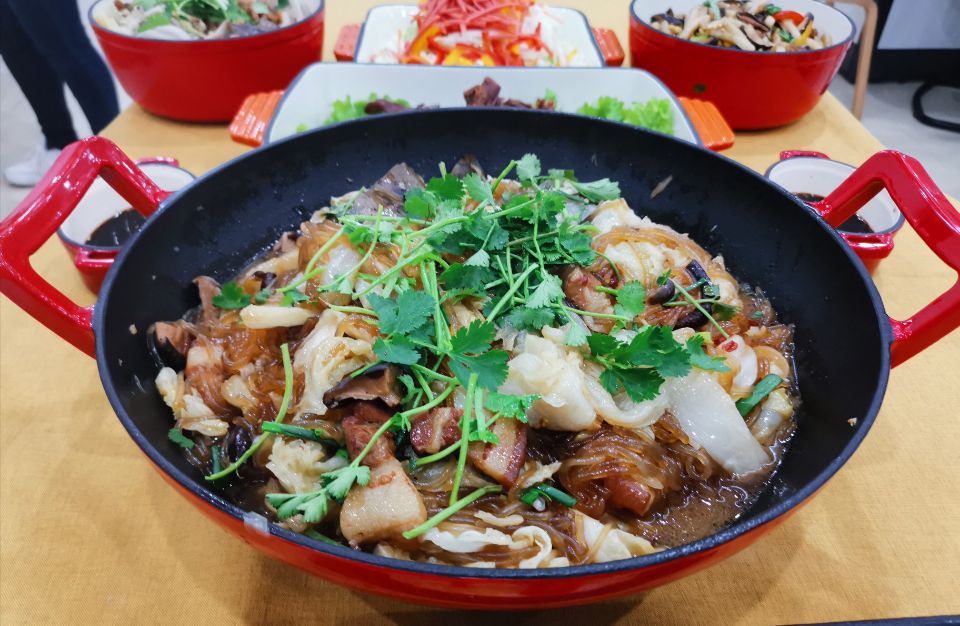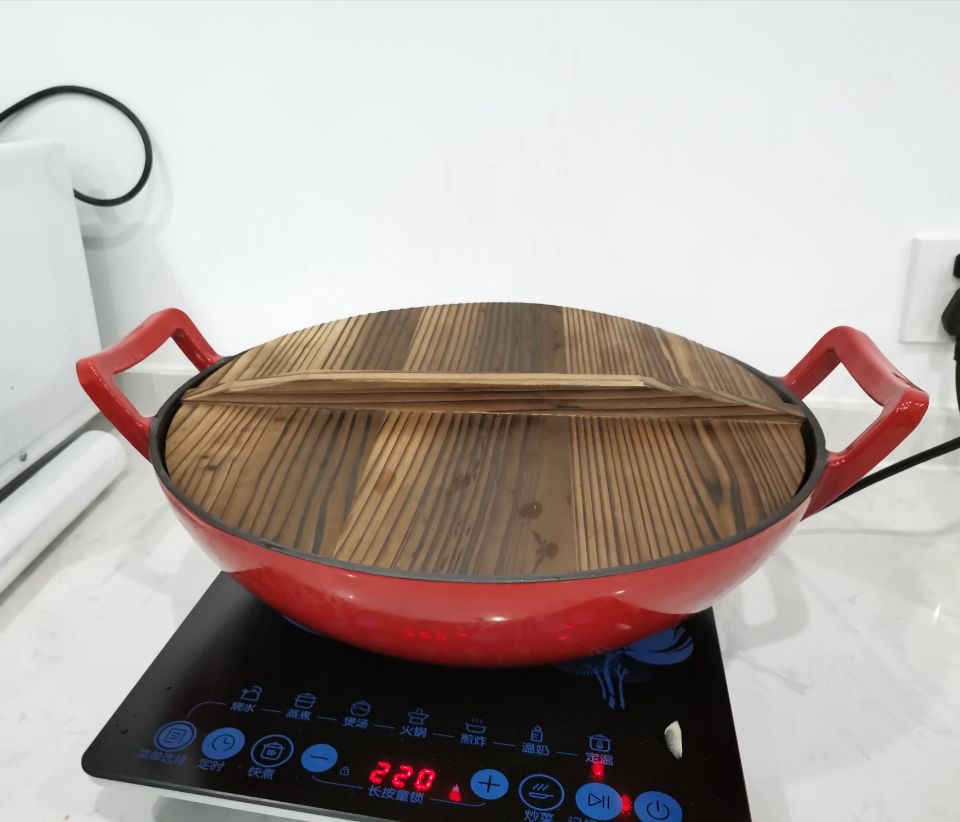 The Chinese wok is really easy to use, especially when there are many family members, it is very convenient to cook a lot of dishes, and it is also very stable to use on the induction cooker. With the matching wooden cover, it is really practical.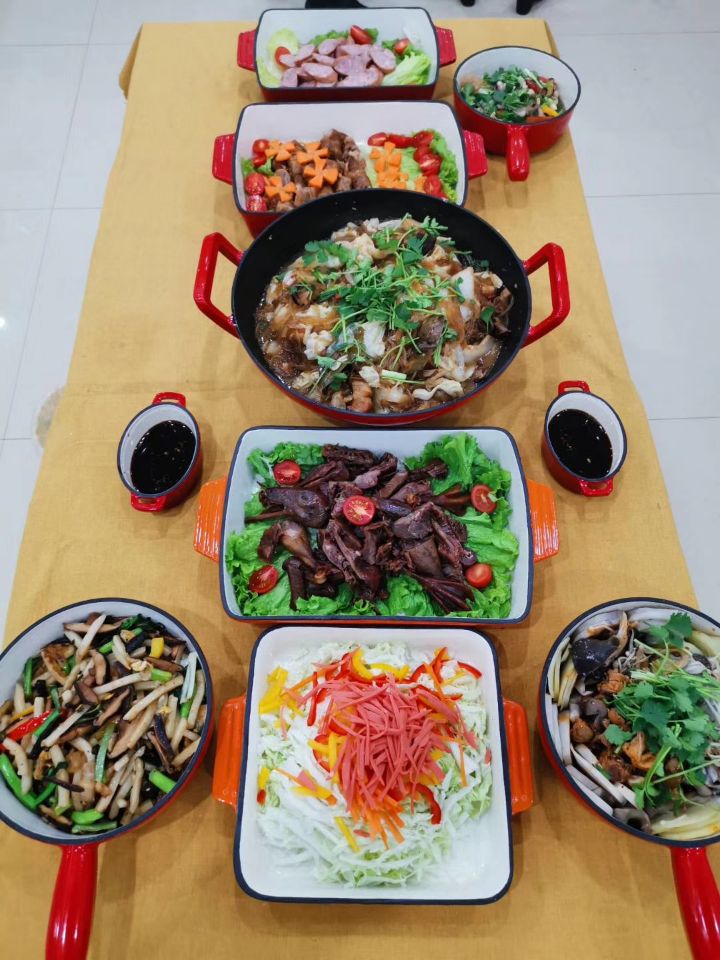 In addition, the chicken is stewed in a cast iron casserole, which is very economical, and it is really delicious. There is also a mini pot with wooden tray, which is suitable for snacks in addition to seasoning, and fish dishes are really a dazzling presence in the kitchen.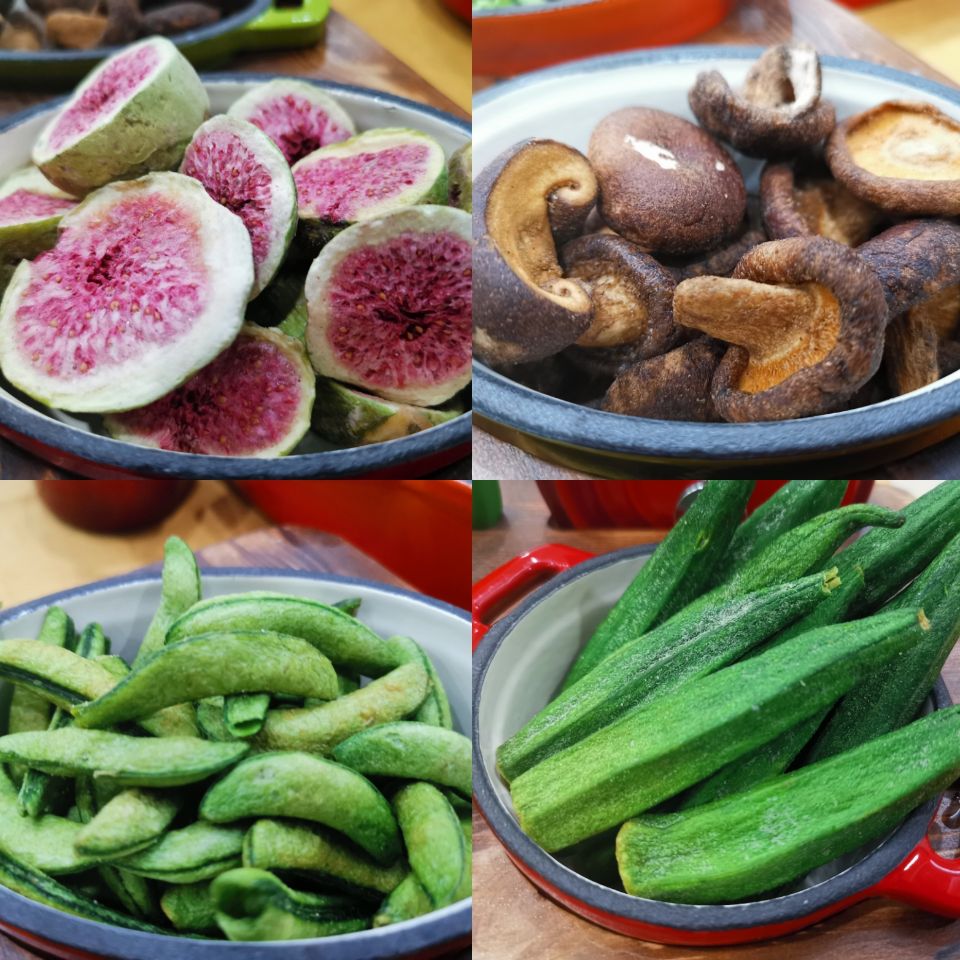 We are really happy to be able to provide these easy-to-use pots. This dinner is very happy. We will continue to work hard to provide our customers who believe in our products with better quality and better service.
Tips for fruit wine(for two bottles of red wine):
2* orange
1* lemon
200g sugar
6* cloves
1* cinnamon stick
3* bay leaves
1* nutmeg
2* star anise